Please check out our social media platforms.
If you have any requests or questions, don't hesitate to contact us.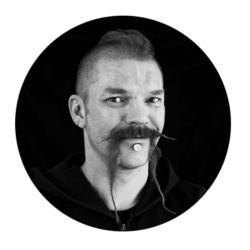 Håvve is the founder and leader of WoD. Questions regarding performances, workshops and lectures, health issues, technical and other suspension related questions, press enquiries, crew membership, and event scholarships can be addressed to him.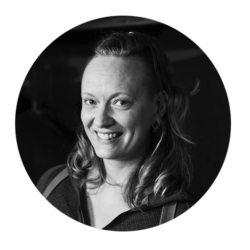 June deals with many of the administrative needs of WoD, registrations and payments, food, transportation logistics, volunteer coordination, and manages the WoD web site. If Håvve is not available, you may ask her for help.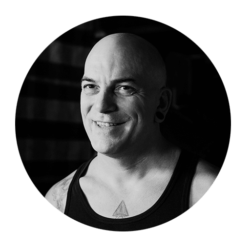 Alan is in charge of most of our sponsor relations and is also a good guy to ask about technical and suspension related questions, especially intricate rigging. He is a vital part of the crew, runs the show when Håvve is away, and often leads the private suspensions.
If none of these fit your box, or you want to reach us all, use our general contact email: contact@wingsofdesire.org
You might also find us processing our hooks at our go-to tattoo and piercing studio, BLEKK, in Oslo.
When snail mail is needed you may use Håvve's home/office address:
Address:
Håvve Fjell
St. Halvards gate 1c
0192
Oslo
Norway
For urgent matters call Håvve at +47 41 33 11 93.
Bank information:
Bank account in Cultura Bank: 1254 05 70335
IBAN: NO1712540570335
BIC/SWIFT: CULTNOK1
Routing BIC: DNBANOKK